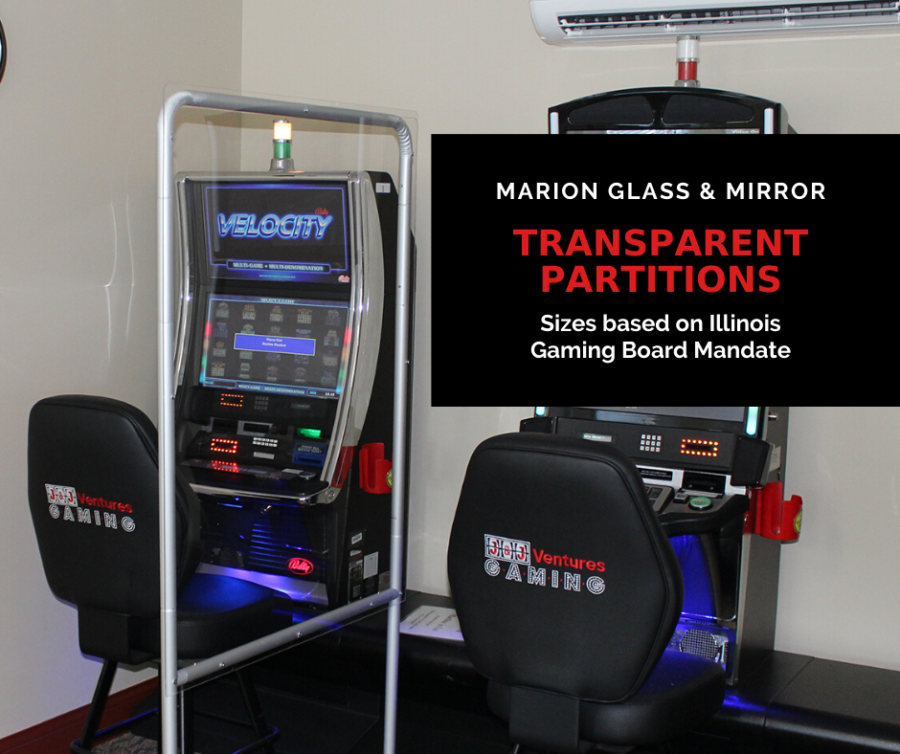 The Illinois Gaming Board posted a memorandum on June 17th, 2020 with the protocols necessary to resume video gaming operations. The first option on the list states:
Option 1 – The TO (Terminal Operator) erects transparent physical partitions between VGTs to separate customers (e.g., safety glass, acrylic, Plexiglas or solid plastic shields). The partition must be easy to clean and sanitize and at least 1 foot higher than head level for customers seated and the depth should be measured from the front of the cabinet extended towards the player at a distance of at least 3 feet. The transparent physical partition should extend downward to at least the seat level for a seated patron.
At Marion Glass & Mirror we have created some free-standing plexiglass sneeze guards / barriers that adhere to the state mandated guidelines. If you need a quick and immediate solution, we have them in stock. If you would prefer a more custom solution tailored to your specific needs please give us a call at 618-993-5605.
Click here if you would like to download and read the full memorandum from the Illinois Gaming Board.