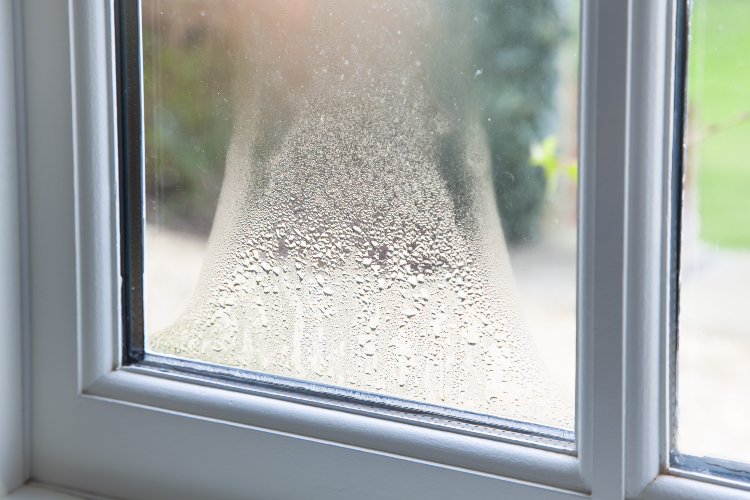 Over the last 30 years it has been common practice during home construction to install double pane, and in some cases triple pane windows. Double pane windows have one pane of glass on the outside of the window, a pocket of air or gas in the middle, then another pane of glass on the other side of the window. The glass is sealed around a support that is between the layers of glass. The space between the panes is filled with air or argon gas to better insulate the window. Replacing broken or cracked glass will result in significant energy and utility savings.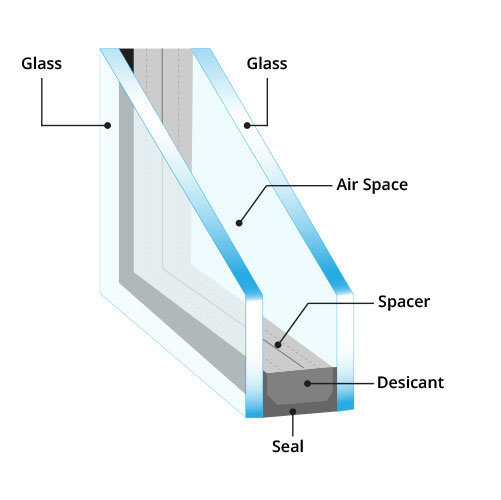 When the humidity rises in Southern Illinois it certainly doesn't help the situation. If your double (or triple) pane windows are showing signs of fogging that means the seal has failed in some way and is allowing air to flow between the two panes. The humid air contains moisture and is getting trapped within the glass. During the course of the day the air flowing into the cracks of the window are making the window expand during the day and contract at night. This causes stress fractures and cracks in the glass which can lead to water damage to the window frame and sill. It is important to repair any fogged windows as quickly as possible. In most cases, it is far less expensive to replace the failed insulated unit rather than replace the whole window.  The exception to this would be if there is structural damage to the window framing, wood rot, etc. in which case a full window frame replacement is necessary.
We recommend first giving us a call to discuss your unique situation. Oftentimes, we can give you a budget price over the phone. For the quickest and least expensive repair, bring your window sash to our office in Marion. We will get the necessary dimensions and give you a firm quote for the repair while you wait. If you approve the quote, we will order a new insulated unit to be custom made to fit your specific window. While we are waiting for the new glass to come in, you can take your window sash back home and reinstall it so there's no need for board up. When the new glass comes in, simply bring your window sash back to our office and we will professionally replace the glass, generally in under an hour. In situations where it is not possible to bring the window sash to our office, we are happy to offer on-site repairs, at an additional cost.
Give us a call at 618-993-5605 to speak with a professional about your window repair needs!
You can also leave us a message on our Contact Us page.