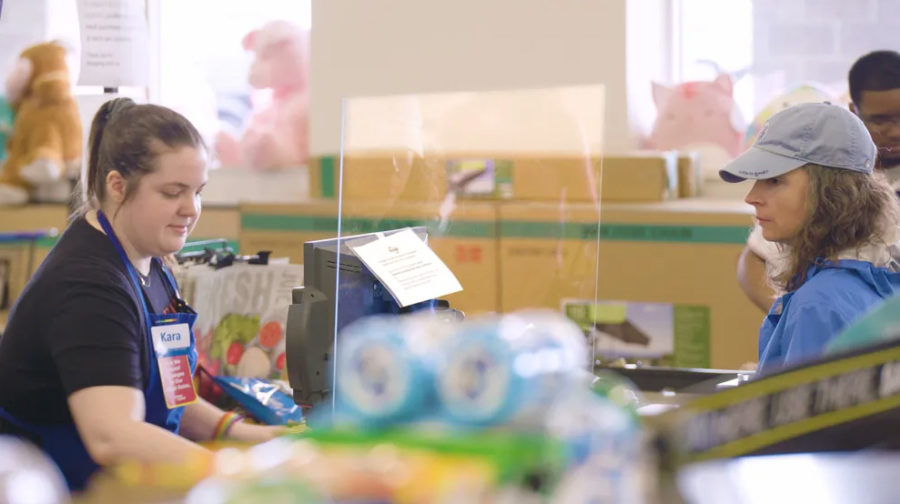 WE CARRY PLEXIGLASS / GLASS BARRIERS & SNEEZE GUARDS FOR ALL BUSINESSES
Like many businesses in America during this time, Marion Glass is doing whatever we can to help stem the spread of germs and limit personal contact. For years we have installed Sneeze Guards, Plexiglass, & Lexan Barriers. These materials are becoming more and more scarce to come by but we are fortunate enough to have most of it in stock. If you own or operate a business that interfaces with the public, there are a number of options available to help protect your employees and customers. Common uses of sneeze guards and plexiglass barriers include:
Fast Food Windows: We have added sheets of plexiglass over the top of existing drive-thru windows to help protect workers.
Pharmacies & Clinics: Used in lines and as barriers between essential staff and customers.
Grocery Stores: Installed in checkout lines, glass sneeze guards protect exposed produce and food from accidental contamination.
Convenience Stores: As an essential business, gas stations and convenience stores need to protect attendants and customers from the spread of germs. Sneeze guards can do just that.
Banks: For banks and credit unions with service desks and teller windows, sneeze guards offer protection to essential staff.
Essential Businesses: Many retailers are adding sneeze guard glass at their checkout and service counters to protect their customers and employees and stop the spread of germs and viruses.
Call Marion Glass & Mirror today at 618-993-5605 to speak with someone who can answer your questions and provide you with recommendations based on your specific business.